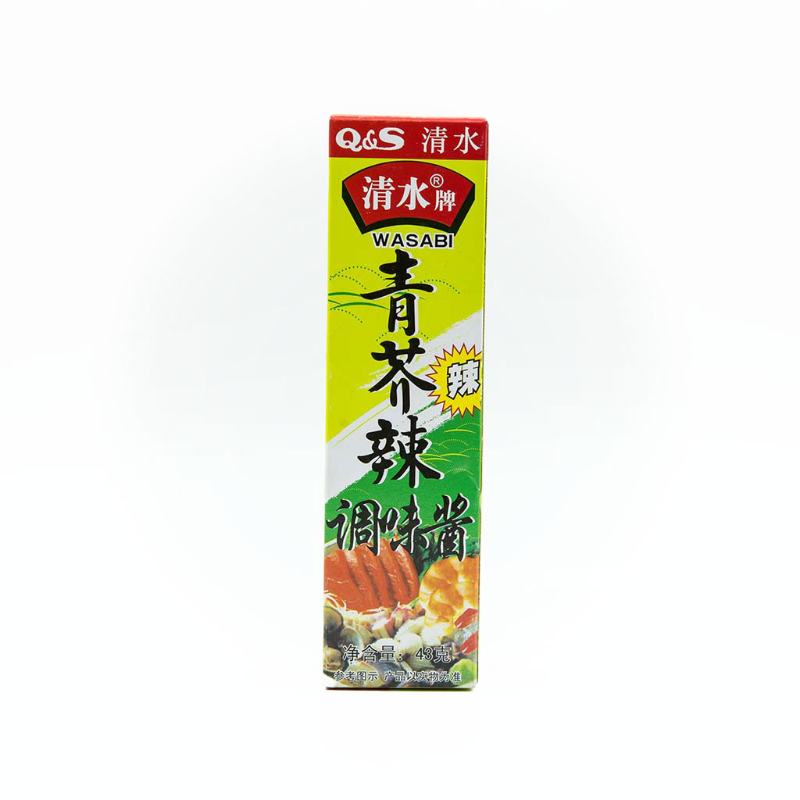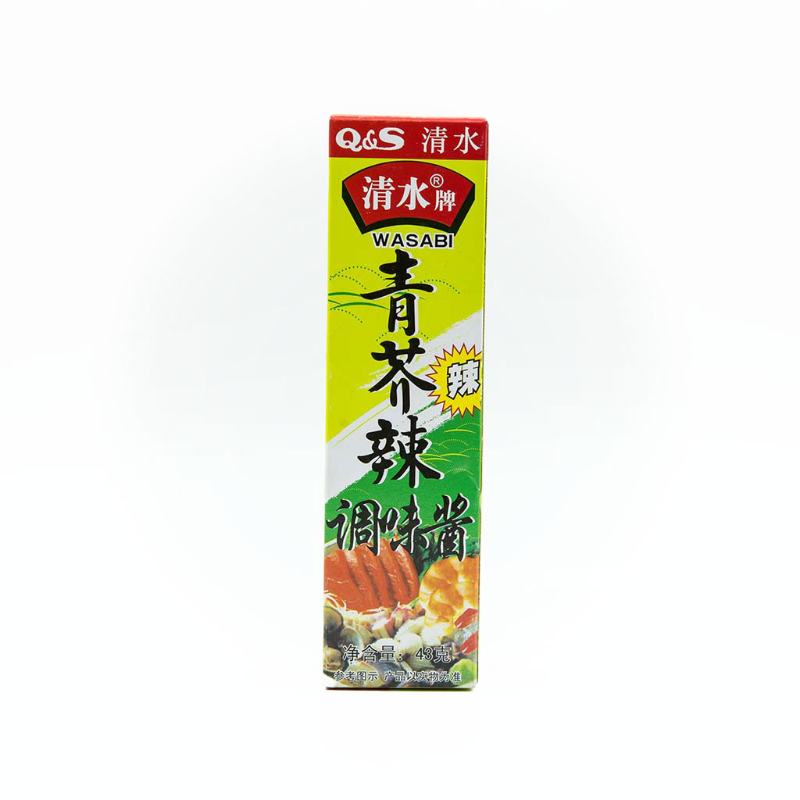 Q & S Wasabi Paste 10's – Tube – 43g
Enhance your sushi and Asian cuisine with the bold and authentic flavor of Q & S Wasabi Paste. This pack includes 10 convenient tubes of wasabi paste, each containing 43g of pure, zesty wasabi goodness.
Wasabi paste is a classic condiment in Japanese cuisine, known for its spicy and sinus-clearing heat. It's a perfect complement to sushi, sashimi, and other Japanese dishes, adding a unique and exciting dimension to your meals.
Q & S Wasabi Paste is made from high-quality wasabi root, finely ground and blended to create a smooth and flavorful paste. It's not only great for traditional sushi and sashimi but also a versatile ingredient that can be used to spice up salad dressings, marinades, and dipping sauces.
With this convenient pack of 10 tubes, you'll have an ample supply of Q & S Wasabi Paste to elevate your culinary creations and delight your customers. Whether you run a sushi bar or simply enjoy Japanese cuisine at home, this wasabi paste is a must-have for adding that distinctive kick to your dishes.