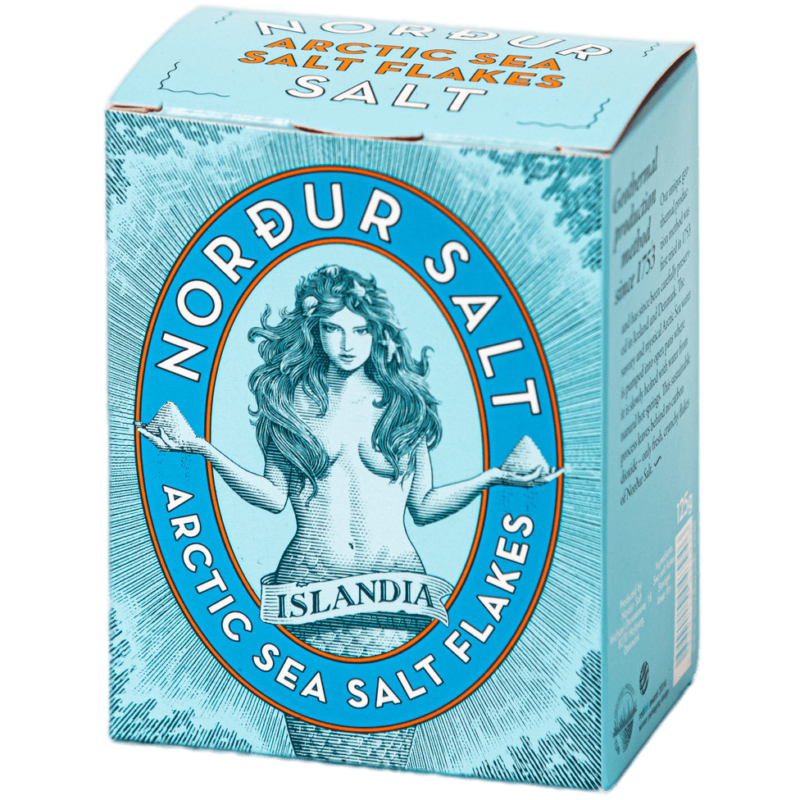 Nordur Sea Salt Flakes – 250g
Elevate your culinary creations with Nordur Sea Salt Flakes – 250g. These exquisite, hand-harvested sea salt flakes originate from the pristine waters of the North Atlantic. Known for their purity and delicate texture, these flakes are a gourmet's delight.
Nordur Sea Salt Flakes add a touch of sophistication to your dishes. Sprinkle them over grilled meats, roasted vegetables, or even a decadent chocolate dessert to enhance the flavors and provide a delightful crunch. These pyramid-shaped flakes dissolve easily, ensuring even salt distribution throughout your recipes.
For chefs and home cooks alike, Nordur Sea Salt Flakes are an essential ingredient to have on hand. They allow you to infuse your dishes with a subtle, briny essence that takes your cooking to the next level. Introduce your customers to the world of premium sea salt and let them savor the difference in taste and texture. Whether it's in a professional kitchen or a home pantry, these flakes are a must for those seeking culinary excellence.