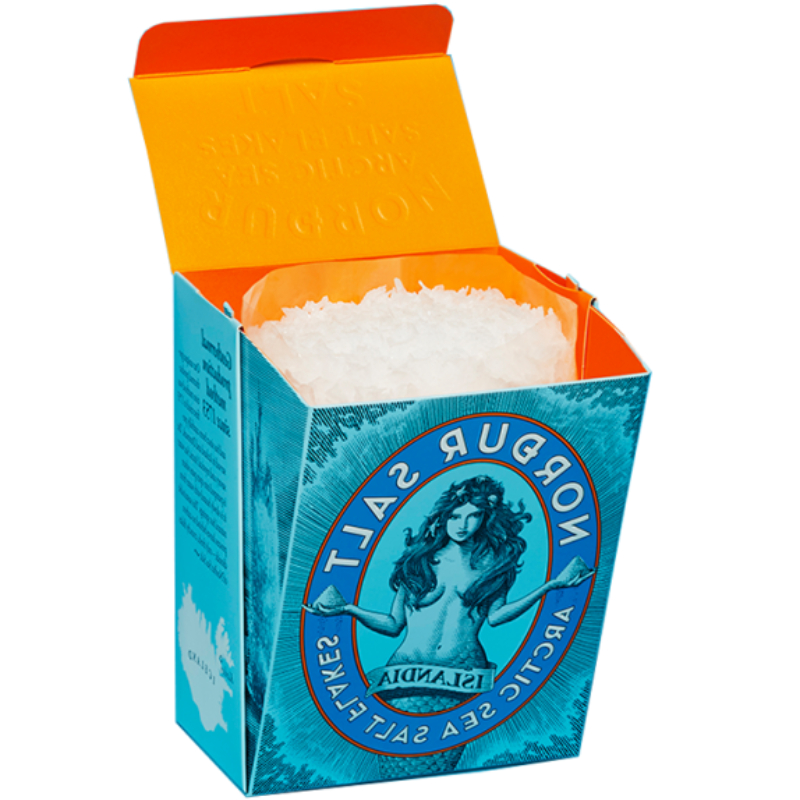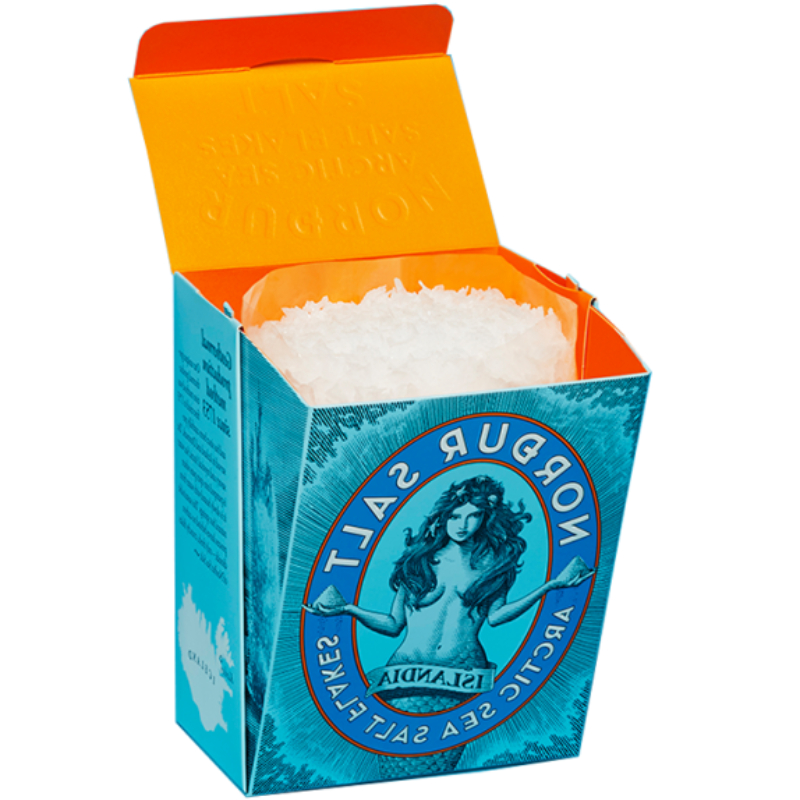 Nordur Sea Salt Flakes – 125g
Enhance the flavors of your culinary creations with Nordur Sea Salt Flakes – 125g. These delicate, hand-harvested sea salt flakes are a testament to the pure and pristine waters of the North Atlantic. With their crisp texture and clean, briny taste, they add a touch of elegance to your dishes.
Nordur Sea Salt Flakes are perfect for finishing a wide range of dishes, from grilled seafood to salads and even desserts. Their unique pyramid-like flakes dissolve quickly, providing an even distribution of salt and a delightful crunch that elevates your recipes.
Introduce your customers to the exquisite taste and texture of Nordur Sea Salt Flakes and let them experience the difference that high-quality salt can make in their cooking. Whether in a restaurant kitchen or a home pantry, these flakes are a must-have for any food enthusiast looking to elevate their culinary game.