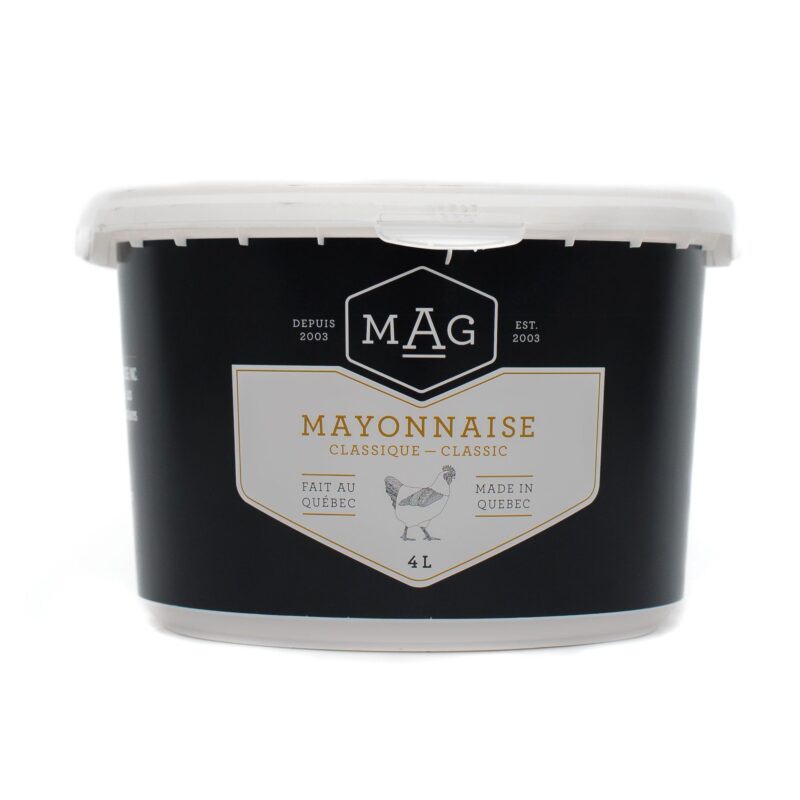 MAG Whole Egg Mayonnaise – 4kg
Enhance your culinary creations with MAG Whole Egg Mayonnaise – 4kg, a versatile and creamy condiment that's perfect for professional chefs and home cooks alike. Crafted with quality ingredients and a dedication to flavor, this mayonnaise elevates the taste of a wide range of dishes.
MAG Whole Egg Mayonnaise's rich and smooth texture makes it an ideal companion for sandwiches, salads, burgers, and more. Whether you're spreading it on freshly baked bread or incorporating it into your signature dressings and sauces, its delicious taste will shine through.
Elevate your kitchen offerings with this 4kg container of MAG Whole Egg Mayonnaise and discover how it can enhance the flavor of your culinary creations. From restaurants to home kitchens, this mayonnaise is a must-have for those who appreciate the difference that quality condiments can make.