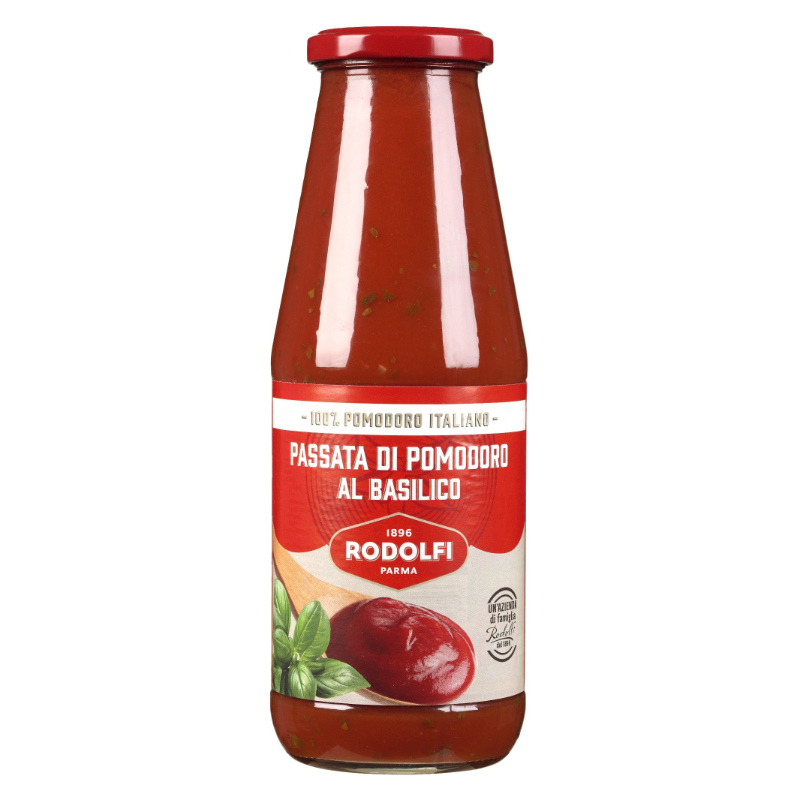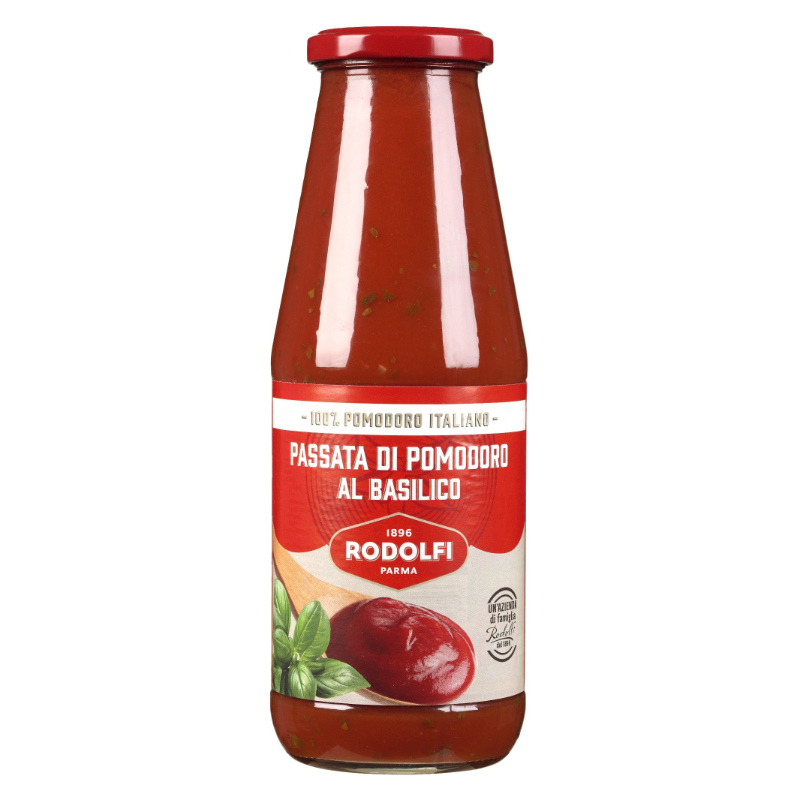 Rodolfi Passata w Basil – 700g
Enhance your Italian-inspired dishes with Rodolfi Passata with Basil – 700g. This passata is crafted with ripe, sun-kissed Italian tomatoes and infused with the aromatic flavor of fresh basil leaves. It's a versatile ingredient that serves as the perfect base for a wide range of recipes, from classic pasta sauces to homemade pizzas.
Rodolfi is known for its commitment to quality, and this passata is no exception. The rich and smooth texture of this passata will add depth and richness to your dishes, while the basil infusion brings a delightful herbal note to your culinary creations.
Whether you're simmering a hearty tomato sauce for pasta, crafting a savory pizza sauce, or creating a flavorful soup, Rodolfi Passata with Basil is a delicious and convenient choice. Elevate your Italian cuisine with the authentic taste of this passata, and your customers or guests will appreciate the difference.