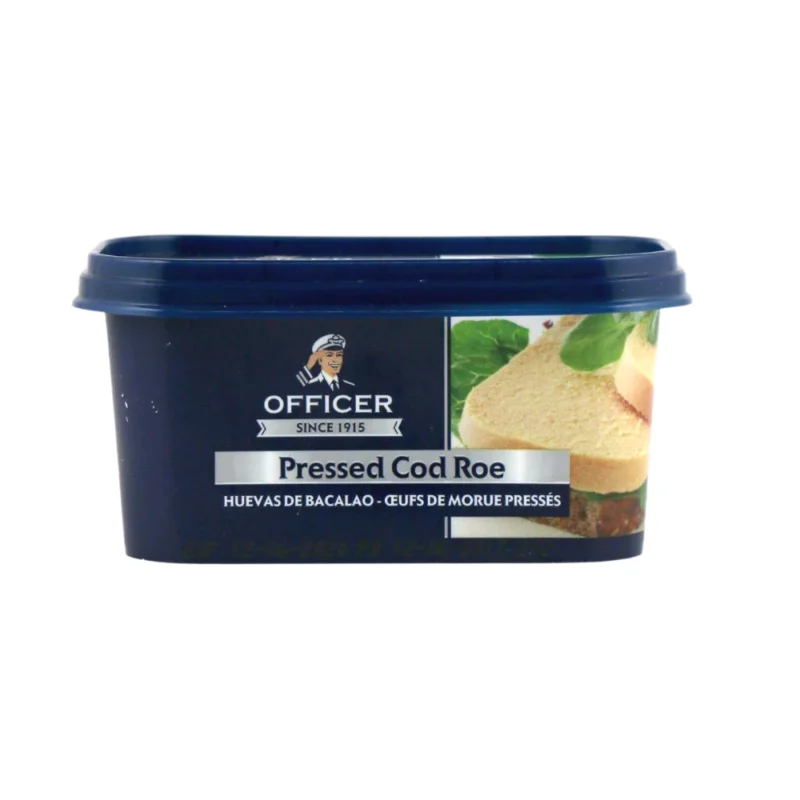 Officer Pressed Cod Roe – 200g
Elevate your culinary journey with Officer Pressed Cod Roe – 200g, a gastronomic masterpiece that promises to delight your palate. This velvety-smooth cod roe, expertly pressed to perfection, offers a luxurious taste experience like no other.
Perfect for those seeking to add a touch of gourmet sophistication to their dishes, Officer Pressed Cod Roe is a must-have addition to your kitchen. Whether you're a professional chef looking to impress your diners or a home cook aiming for gourmet flair, this pressed cod roe will elevate your creations to a new level.
Experience the convenience of premium ingredients delivered directly to your doorstep, making it effortless to infuse restaurant-quality flavors into your dishes. Elevate your cuisine with the exquisite taste of Officer Pressed Cod Roe. Order now and savor the essence of gourmet dining in every bite.